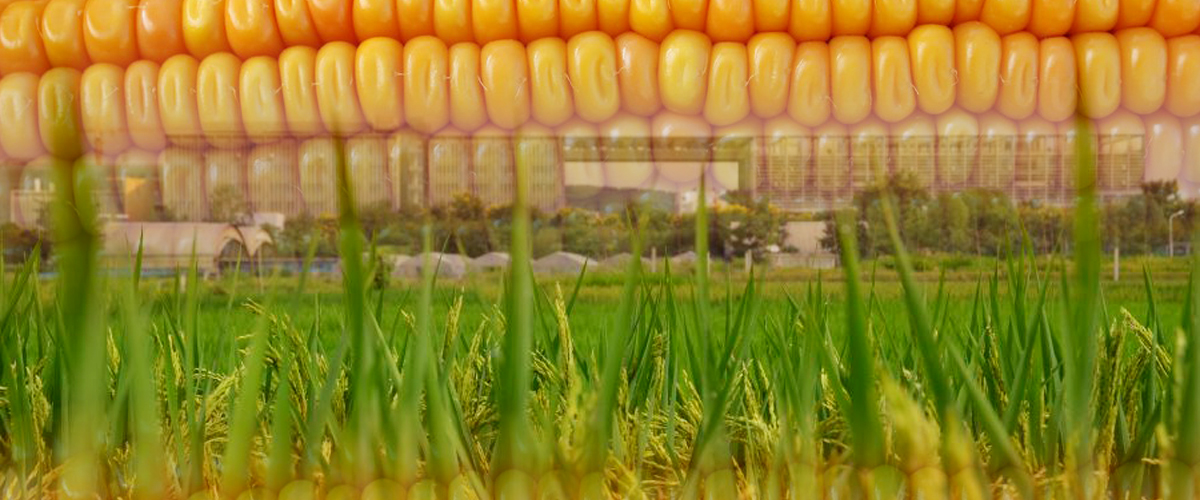 The Crop Science in HZAU is the first subject with Doctor's and Master's rewarding rights , national level one key subject, "211 Project" constructive major. Establishing post-doctoral research stations, and 3 minor subjects , including Crop Genetics and Breeding, Crop Cultivation , Seeds Science and Engineering. Now , the college possesses 86 teachers, among which has 1 academician ,three "A Thousand Project", five "Changjiang Scholars", one "Ten Thousand Project", one "A hundred in Chinese Academy of Sciences", two national teaching-renowned teachers, six national agricultural technical system scientists , eight "Chutian Scholar", two national level teaching teams , two Ministry of Education's innovative teams, three national research and development platforms, 4 national "111"bases and international union research center, five national level experimental center & talent training base. In the past 4 years, the research funding is over 365 million , 44 papers whose IF is more than 5, 18 attaining national & provincial technical achievement awards, 2 national teaching achievement awards.
1.  Major's training objectives
Cultivating talents with deep humanities and solid natural scientific fundamental, experimental ability and international horizons , enabling to combine modern biological and informational techniques with the reality of Chinese agriculture, qualifying for modern agricultural production, management and research, rich in innovation spirit and ability.
2.  Subject orientations and objectives
Innovation and utilization on the quality of seeds , analysis on main genetics appearance, reaching the international leading level on Heterosis Theory, making tremendous influences on crop sustainable production theory and technique & crop efficient nitrogen fixation. The subject resist facing the world , facing the industry, facing the future, trying to rank the leading role among international similar subjects in the lasting 5-10 yeas. Constructing the first class research innovative base , high level talents cultivating base and academic exchange center on the crop science.
3.  Academic advantages, features and influence at home and abroad
The research on rice, rape, cotton…rank first in the whole world , and the maize, wheat , medical plants, energy plants ,ramie , soybean…feature distinctly.
We published the most number of papers among global rape genetics breeding, in addition, we have eight in ten the most influence authors in this field. Academician Fu Tingdong and Professor Zhou Yongming serve as International Rape Research & Advisory Council's chairman, executive director. Rape breeding theory & method lead the development of national rape industry, breeding the most of national rape varieties that make up 12% of total rape area. Innovatively expanding the function of raising land and feeding, pushing the reform on rape mechanism and planting system. Our rape cover the central , northwest, northeast of China, making great influence on national agricultural structural adaption.
The team of cotton has published 18 papers (IF≥5)on journal of Nature Communications, Plant Physiology…accomplished genome sequencing on Island cotton, elaborated gene regulatory grid of cotton fiber development, discovering the importance of fat signal and sugar signal in resistance to stress, formed distinct advantage in the world.
Rice's important appearance hereditary and molecular breeding, two-line hybridization technique, research on crop & environment interaction and global warming attract international attention. Professor Peng Shaobing serves as membership in American Agricultural Society & Crop Society.
In term of maize production , disease resistance, stain resistance, heterosis and other genetics fundamental, our team has published a serial of papers on journal of Nature Communications, PLoS Genetics….discovered new heterosis mode --×Reid, determined 15 new maize varieties, promoting area make up 15% of the total area and 20% of the total production.
The subject has published 371 SCI papers on journal of Science, Nature Communication……55 EI papers, 133 papers on national nuclear journal , among which 44 papers' IF are more than 5. Our subject has held 8 international academic conferences, 86 people have participated international academic activities, 7 individuals have been invited to report in the international conference,69 times academic reports, 3 people serve as a certain post in international academic organization, 8 people serve as editor in international academic journals. We have invited more than 80 foreign experts to communicate or give classes, have accept 27 countries and 101 foreign students to persue a degree, have held postgraduate annual seminar for 4 times, promoting the academic status and influence.
4.  Subject orientations
To meet the need of national strategy, we have formed 4 research orientations from fundamental to application crossing through the whole industrial chain.
(1) The crop seeds resource innovation and utilization. Innovating the necessary breeding resource 21895 including oil rape, cotton, rice, maize, wheat, ramie, in the process of industrial development and agricultural transition period; Constructing 532 rice nuclear seeds resource material and completing genome re-sequencing: Establishing multiple sets of chromosomes fragments substitution systems, offering 12187 pieces of materials outwards in the past 4 years, supporting for national major research projects , such as "Breeding of Green Super Rice Variety", "Rice Functional Genome Research".
(2) The crop genetics and genomics. Focusing on the production, quality and resistance of oil rape, cotton, rice, maize to research on genetics and genomics, arousing international impact. Hosting the oil rape genome sequencing with international society, whose results was published in the name of co-author in Science;From oil rape, maize, cotton, ramie, we cloned several key genes that controls vital horticultural and analysis its genetic mechanism.
(3) The crop breeding theory, method and practice. Coming up with the oil rape sub-genome heterosis theory and analyzing its production mechanism; creating oil rape sub-genome heterosis new pathway; selecting new material and cultivating parents and making up cotton strong domain hybrids through inbred lines; achieving to combine foreign genes induction with haploid induction breeding. Cultivating 3 nation-level varieties and 29 province-level varieties.
(4) Crop high-production & high-efficient cultivation and sustainable farming system. Focusing on crops efficient cultivation and farming system optimization; researching on crop healthily production theory and techniques, crops high-production & high-efficient physiological basis, once and double cropping farmland fertilization, farming system, protective farming , integrated feeding , constructing a series of cultivation mode and demonstration application in a large area. Implementing nitrogen management, low carbon cultivation and other measurements and supporting for resource-saving and environmental-friendly cultivation mode.